Finance
10 Best Part Time Jobs for College Students Offline and Online
Everyone after reaching college wants to be independent, so that can cover their expenses themselves. After all, you can't depend on your parents forever to give you money. So you search for different jobs online and offline but the real problem is it's not easy to get a Paet time job with a decent salary.
We came up with the idea of things you can do as a part-time job to get extra cash.
Please note that you can't be a millionaire overnight by doing these jobs so please if you are looking for something like that, you would be disappointed to know that you can't get that here.
10 Part Time Jobs for College Students Offline and Online
10 Part Time Jobs For College Students Online
Here is the list of 10 Part-Time Jobs for Students online.
Freelancing
If you have a skill, why not put it to use freelancing is the best way to do it. You can do any job in freelancing according to your skill, there are various platforms where you can apply for part-time jobs. Freelancing is a flexible job you can d from anywhere in the world and get paid directly to your bank account. Fiverr, Upwork and Freelancer are some popular freelancing sites.
Here is the list of Freelancing sites.
Writer/Editor
If you love writing like me, why not use this as a chance to get a job in any news agency there are various news agencies and also bloggers who are hiring writers and editor for their websites. if you like this you can apply for this job online, All you have to do is write blog posts for their websites and get paid for every post you write.
You can charge according to your convenience for every post. You can take Sportskeeda as an example where you can start writing posts.
Trading
This is something everyone wants to do but only a few succeed, You can also take trading as a part-time job to make money, But in this, you need to learn first otherwise you will keep blowing your account and be left with no cash.
Trading requires patience and consistency, trading is a great way to make money but not for everyone. You can trade in stocks or crypto now there are more options than in the traditional market. take trading as a skill, not gambling.
Dropshipping
Dropshipping is another great way to make money. I will be honest with you in today's time dropshipping is not easy there is much more competition than it was before so you have to spend more both time and money to sell your product.
Here is the complete guide to dropshipping.
Teaching
If you are a college student you can teach school students online. There are various ways of teaching, online teaching is growing faster than before because of the pandemic last year. So if you think you can teach your lower classmen then there are a lot of teaching opportunities for you.
Chagg, Udemy, and skillshare are some popular teaching platforms.
Here is the complete list of platforms to teach online.
Website Flipping
You might not have heard about this site but people are doing this for a long time, As the name suggests website flipping, in this, you make a website or buy a cheaper one from the market and then fix it and sell it for higher pieces. or just create a website and list it for sale there are many people who don't have time to wait to develop a website for themselves.
It will cost you around $80-100 to make a website from scratch if you are not using any premium themes and plugins, and also there is no need to use of you are selling it, your customer can customize it according to his needs.
If you don't know website development, you need not worry in today's time learning website development is peace of cake.
Social Media Manager
If you are active on social media then you know what I am talking about, Social media mange handles the social media profiles of people who don't have time to spend on social media it includes regular posts, account growth, engaging with the audience, and advertisement management.
You can also create a social media management company once you have a wide audience and hire people to work under you.
Content Creation
Content creation is another side hustle you can do to generate some cash and please remember that it takes time to establish a revenue stream on social media sometimes it takes months but if you are determined to do it you will definitely succeed in it.
Blogging
Blogging is the first choice for most college students because you can adjust work according to your time and you can do it from anywhere in the world. You can choose your favorite topic and start writing on it, if you are consistent and write high-quality content then there is a high chance you can succeed in this field.
there are various platforms that provide you a platform to blog and pay you according to engagement on our posts like Medium here you don't have to worry about hosting and domain name, but again their payout is less and you cannot get advertisers on their platforms of your own.
Gaming
Gaming is a huge industry and there are various ways to make money in it. The first one is taking part in competitions and the second one is streaming gameplay on different platforms. So if you are interested in gaming and play games often then you can consider it as your part-time money-making plan but there are a lot of uncertainties in this field there is no guarantee that you are gonna win But streaming it on Platforms like Twitch and Youtube are different stories.
10 Part-Time Jobs For College Students [Offline]
Here is the list of 10 Part-Time Jobs For College Students
Delivery Services
This is the most convenient Part-Time Job for college students because you can adjust your working hours, and quit any time you are paid only for your working hours no extra time. and This time there are a lot of delivery services where you can join easily.
In simple words, there is not much competition like in other fields you can join and leave easily and all you need is a bike, and you are paid weekly or some companies pay you daily.
Uber
Uber Driving is another part-time job if you have a car you can put it to use and make some part-time money. You can partner with Ola or Uber to get your rides and the best part is you can do it according to your time.
If you don't have a car you can rent a car on monthly basis and then work with it but then you have to work more than before because now you have to pay the rent of the car also.
Product Flipping
This one is tricky and most of Amazon sellers use this technique, what they do is buy products from Walmart at cheap price and then sell it on amazon online at heavy margins sometimes more than 3-4 times higher and unfortunately, this method works.
You need a small warehouse or garage or any other empty space where you can pack and ship your product and also you have to work 3-4 hours on-site to manage everything and do product research.
All these things will take time but absolutely worth it. you can work with your partner and share some profits.
Subway/Mcdonalds
You can serve people in Subway and Mcdonalds, most of the people have worked in these franchises as part-time so don't hesitate to work if you need money there is no need to be ashamed of working as a waiter or waitress as long as you are working hard.
Most of the college students in the US work here as part-time during their summer vacations. It's a great way to make part-time income. There are many famous people like CZ (Founder of Binance), and Jeff Bezos (Founder of Amazon) had already worked there in their hard times.
T-shirt Printing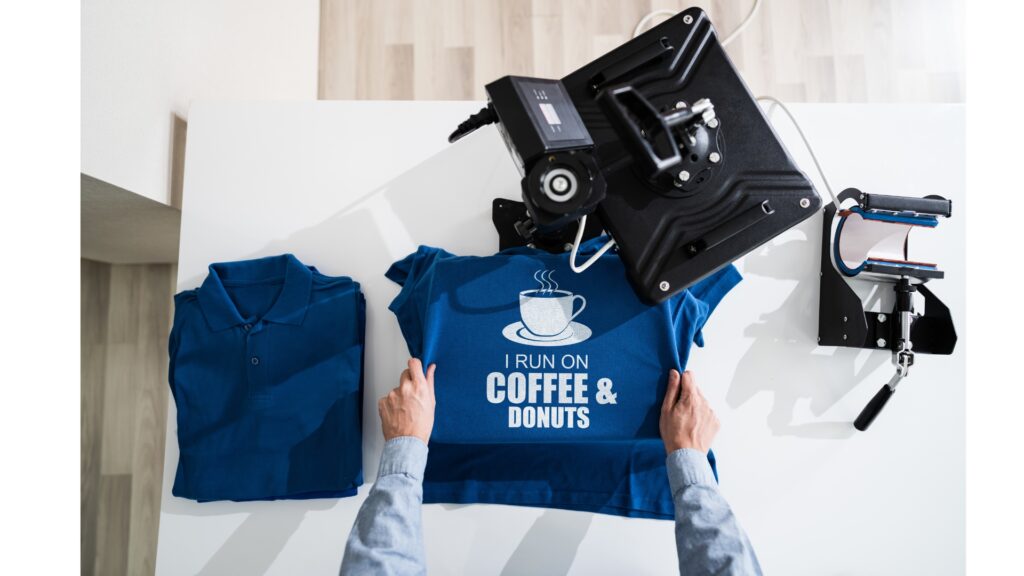 There are many small businesses that you can start from home that don't require much time and efforts like T-shirts, printing, Stickers printing, and many more for these. You can easily make $1000 in profits with these small ideas by working part-time from home.
Inventory cast you hardly around $700-800 but once you start it, you can recover everything easily. Take online orders and ship them to the like Amazon, if you keep a low margin you can easily get a lot of customers and try to choose the trending niche.
Teaching
Teaching is another best part-time job for you if you like teaching students. If you are in college then you can easily teach your lower classmen, even if you are in schools you can teach your lower classmen.
There are both offline and online ways to teach online teaching we have already discussed you can scroll up to read it.
Bartending
If you to hang out with people and interact with them, then this job might be best suited for you, you can do this part-time and you car paid hourly.
This service requires customer service and interaction with them. and sometimes you have to maintain the cash also. In some of the places you are required bartending certificate as proof that you are of valid age.
Products DIY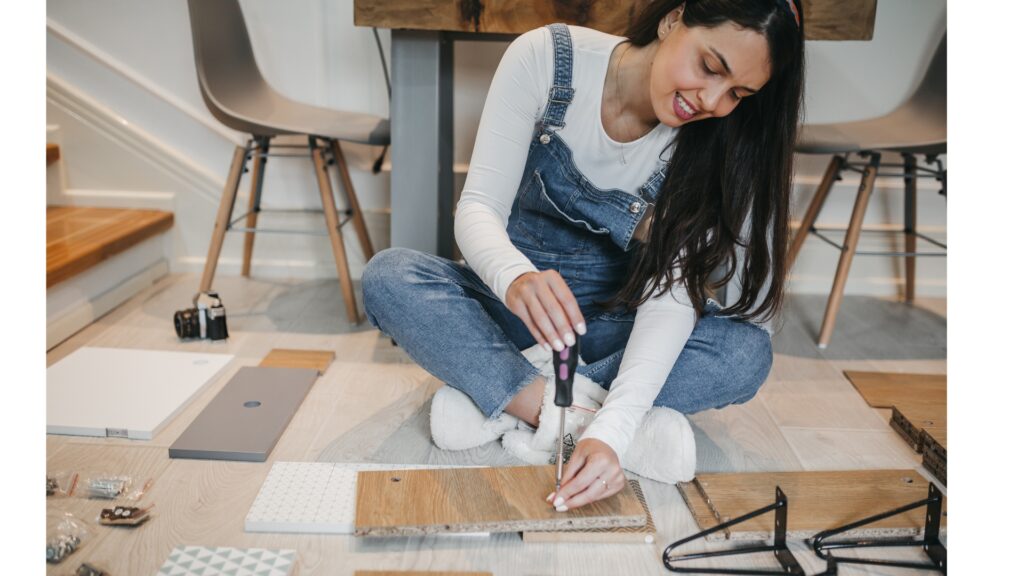 This thing is getting popular day by day, you must have seen the videos of people doing artwork on their products like shoes and laptops with different colors and designs.
So if you also have that creative mind then you can do the same but first, you have to build an audience on the Internet like start posting videos of your work on platforms like Instagram Reels, Toc Tok, and Youtube shorts because these platforms have many audiences and also you have high chances of getting viral shortly.
Data Entry
This is one of the oldest jobs, there are many firms that recruit data entry operators to maintain their data like daily sails and many more things, you can easily apply for dor part-time data entry jobs on various platforms like Upwork and also find offline.
The average salary of a data entry worker is $10-15 per hour and also you require jib basic computer knowledge to do this job.
translator
the translator is another part-time job for college students If they know multiple languages. The main work of a translator to translate from one language to another. you need to be fluent to be in any two languages and learn enough to be understood by the other person.
You need to be good with written and verbal information. The average salary of a translator is not very much but it's enough to cover for your daily expenses. You can also do the online translation to accelerate your revenue.