Tech
10 Best Chrome Extensions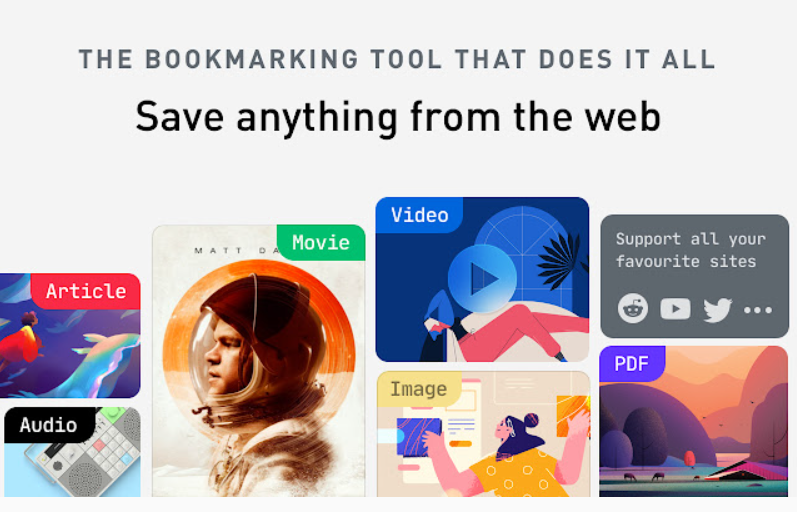 What are chrome Extensions?
Chrome Extensions are software that is built to customize the Chrome browser experience. In simple words, Chrome extensions make your browsing easy. Chrome Extensions can be used for many purposes like blocking ads, privacy protection, privacy protection, VPNs, and may more.
There are a number of chrome extensions available on the google web store so it's difficult for anyone to find the useful one, so we are here to short out the best chrome extensions for you.
10 Best Chrome Extensions
Grammarly for chrome helps us to write our best online it doesn't matter what you are working on on Facebook, Instagram, or Twitter it works everywhere, it not only checks to spell but also grammar in real-time.
This is best for the people who write content like us bloggers or important e-mails or tweets.
Grammarly offers both free and premium packages.
The free package of Grammarly includes –
Grammer Checker
Spelling Checker
Punctuation Checker
Tone Detector
Grammarly works everywhere like
Google Docs
Gmail
Youtube
twitter
Linkedin
Instagram
Facebook
blogs
If you are irritated with pop-up ads you must try this, It works on most of the websites like youtube, Facebook, Twitch, and many more.
Note: Adblocker blocks only pop up ads means you can't block video ads which are already embedded in the videos you have to skip them manually.
Features of the Adblocker are:
Blocks third party Tracker and protect your privacy.
Blocks malicious ads with malware , scams and crypto miners.
Adblocker works automatically you just have to add it to your chrome browser.
Best Free ad block chrome extensions here.
As the name suggests this extension works as a dark mode for every website you open on the chrome browser. The eye-care enables night mode by creating dark themes for websites, and it's much easier to read in dark mode especially at night in normal more bright light put lot of strain on our eyes that's where darl mode comes into play. In dark mode, you can adjust brightness.
Its an open-source:
 https://github.com/darkreader/darkreader

This extension organizes everything you save on the web like managing bookmarks, Highlights save anything from the web like photos, videos, PDFs, and pages on the web.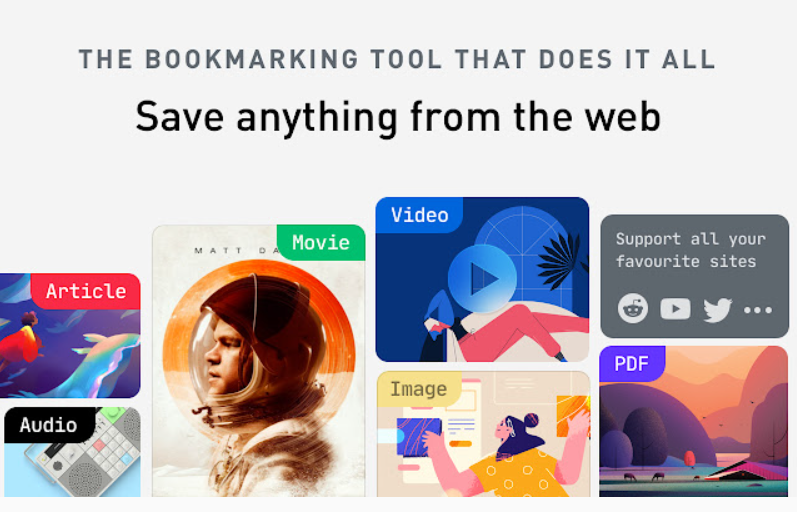 And you can manage everything with just drag and drop. And you can access you bookmark from anywhere – outside of the browser. It is available for Android , Windows and MacOS.
It keeps your data safe by 256-bit encryption according to their website. It is in business for 7 years.
As the name suggests Bitwarden is a free password manager for all of your devices.
Bitwarden keeps them sync between all of your devices.
Once someone puts your hands on your password all your sensitive data are in their hands they can easily assess your all accounts connected like e-mail, banks and other sensitive info.
According to Bitwarden, even their team doesn't have access to their passwords. and they are fully encrypted before you leave your device. your data is sealed with AES-256 bit encryption, salted hashing, and PBKDF2 SHA-256.
Bitwarden is open-source software, you can find the source code on Github.
This extension helps us to focus more on important things rather than browsing unusual websites.
You can simply create a custom blocklist, and schedule site blocking and password protection.
With the stay-focused extension, you can easily block harmful sites and those who become barriers to your productivity. Social media addicts must try this by this way you can leave your habit of checking social media every 5 min.
Things you can do to Stay focused:
Block Adult content sites
Scheduling
Time management
Customized blocked page
Also, data collected by this extension is not shared with any third party.

As the name suggests Print Friendly and PDF working is as you can print any page on any website and save it as pdf.
You can also remove any text or image before converting to pdf.
This extension is for security encryption for your secure e-mails and attachments on google.
you can do the following things with it.
Digital signature
Send encrypted emails and attachments/files to anyone.
Receive encrypted mail.
If you are trying to access a site that is banned in your country then this tool might come in handy, Hola is free and easy to use.
You can use its most of the features in the free version alone.
10.Bitly | Short links and QR Codes
This tool allows you to create short links and QR codes and share them with everyone.