Tech
furry AI Art Generator for Free in 2023
Best furry AI Art Generator for Free in 2023
Ai is showing its creativity since the start of the decade whether it's ChatGPT or Midjurney.
Since Midjurney jumped into the market of creating AI art many other platforms are using their algorithm to do the same thing and since Midjurney is a paid platform not everyone can afford that for their side projects.
So, today we are here with the new platforms where you can generate free AI image art similar to the Midjurney and they are absolutely free.
Best AI Art generators
Dream Studio (Stable Diffusion)
Dream Studio or Stable Diffusion is one of the best free AI art generators after Midjurney, To use this tool you just need to enter the prompt and your AI art will be generated, this model was trained with over 4,000 Nvidia A100 over a month.
Stable Diffusion is a pretty cool and easy-to-use tool, you can just go on their website and start generating free images, and if you wish you can also download their mobile app for free.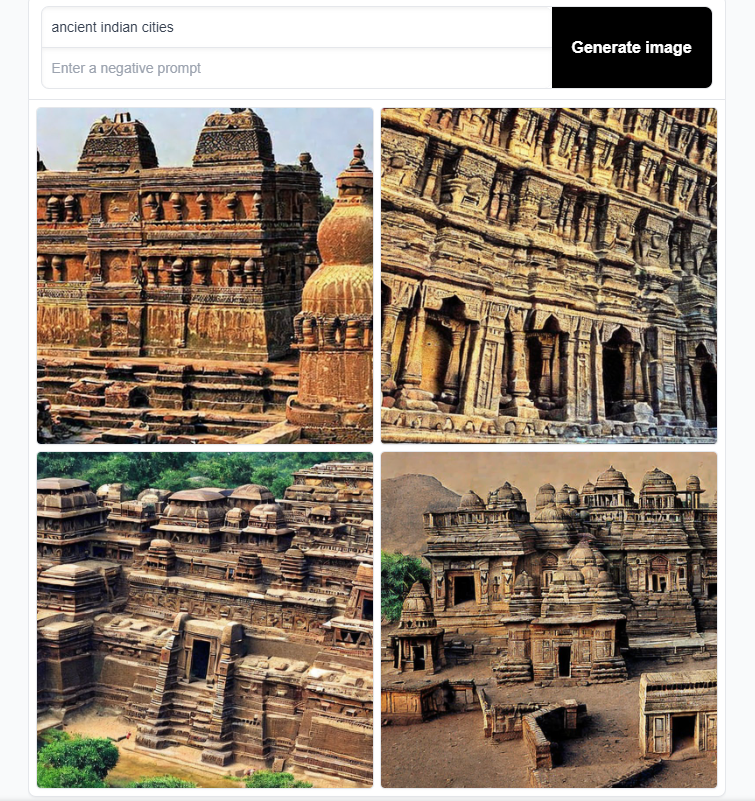 The accuracy of the image depends upon the prompt details more the detail your prompt has more closer and more realistic the art you can generate. Image rendering time is also very short means it takes much less time to generate an image.
5 Ai tools better then ChatGPT here
Cons:
The size of the generated images is small means you can't use them for full-screen projects.
Try Stable Diffusion
Fotor
Fotor is another free AI art generator that offers you. this is an excellent tool to generate professional images for your work or side projects.
You get 10 free images per day. using Fotro is very easy you just need to create a free account and you are ready to generate free images with your prompt.
There are no prompt size limits so you can explain according to your need and after images are generated you can edit it or download it. Since the editing platform is also free you will see side panel ads.
There are many editing options available like Enhance, background remover, AI Enlarger, and all basic to advance effects, in short, it's a complete editing package.
Fotor is also capable of generating images from your gallery images, and you can choose the right size according to your needs. and outputs are also extremely quick.
Cons:
You can generate only 10 images per day.
Try Fotor
Wombo Dream
This is an AI art generator available only for Android and ios devices. This is a simple app that generates text-to-images and unlike other AI art generators, this doesn't work on the credit system.
In order to use this app for free you need to watch a 30 seconds ad every time you generate a new art so if you are comfortable with ads this free art generator is for you.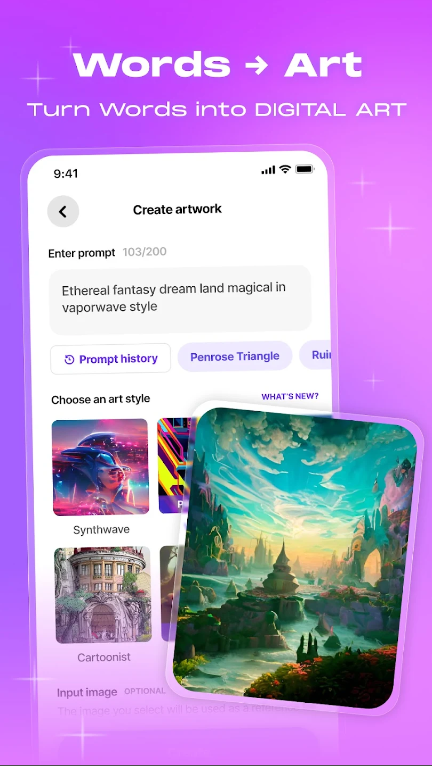 To remove ads you have to buy premium which also gives you faster processing time. the positive side is that you get to generate unlimited images in both free and premium versions if you are not professional then there is no need to buy premium.
To get the best images you should choose the suggested prompts because it is already generated and enhanced many times with the AI.
You are free to choose the art style according to your needs and click on the Create button.
Cons:
Ads before generating every new art.
Try Wombo Dream
Conclusion
These are the top and the best free text-to-image AI generators on the internet, there are others too but they are not as efficient as these are, we will keep updating the list so stay in touch. Most of the freemium platforms are supported by ads this is the only way in which they can continue providing their services so we need to compromise somewhere.