Gadgets
Best Android smartwatches available in the market in 2022.
Technology is shrinking in size day by day just have a look at your smartphone, last decade it used to be so heavy and now you don't even have physical keys. But it doesn't stop there since Android is taking over everything Phones are also in the way, so smartwatches are competing with the phones in various aspects like calling, messaging, video recording, photo capture, blood pressure and heart rate etc.
So we are here today to show you the best smartwatches available in the market and you can buy now.
One Plus Watch Midnight Black
After banging the smartphone market One plus has expanded its hands on watches. we had already expected that one day we will see this because One plus fitness bands were already in the market.
OnePlus Watch Moonlight Silver is in circular design with curved display at the edge. OnePlus Watch Moonlight Silver watch comes with 110+ exercises modes I don't even know that many exercises exist or not, SpO2 & heart rate monitoring and warp charger. Watch is completely waterproof means you can dive in pool for workout and can measure pulse, distance, calories, speed and SWOLF efficiency. It has 4GB storage where you can store your favorite beats and its bluthooth 5.0 and powerful call feature keeps you notified of incoming calls.
Galaxy Watch4
Galaxy Watch 4 is developed by Samsung. It comes with a curved display of 44mm in diameter. and has two physical keys Home key and a Back key. Watch is embedded with different sensors like Accelerometer, Barometer, Gyro sensor, Geomagnetic sensor, Light sensor, Optical heart rate sensor, Electrical heart sensor, Bioelectrical impedance Analysis Sensor and everything is powered by 361mAh battery and also contain 1.5GB RAM +16 GB internal memory that's pretty much high.
Fitbit Sense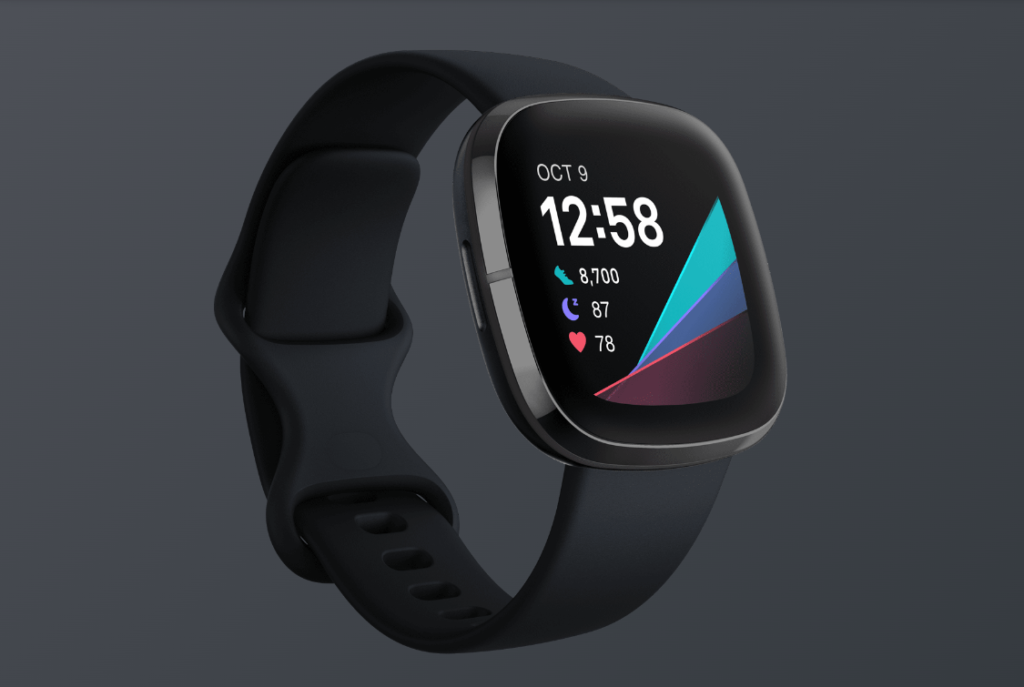 Fitbit has a square design with curved display it is quite similar to use as above two. Android watches comes with lot of senses like On wrist temperature sensor, 24/7 heart rate, compatible with ECG app, stress tracking EDA sensor and Build in GPS. It is also embedded with amazon and alexa so you can get quick news, Reminder and alarm with your talking android. Watch is powered by Lithium ion battery and time varies with use factor.
Fossil Sport
As the name suggest this smartwatch is designed by keeping purpose in mind for sports despite being sport it looks like premium watch like Samaung and apple and it is also first company which is able to keep pace with them in Design and features and also comes with low price. Case material is designed with stainless steel with 12 cm thickness. It also come with sensors like Heart Rate, GPS, NFC, Music and storage. you can also connect it with your phone to get direct notification in phone. For storage it has 4GB and Ram 512 MB.
Honor Watch ES
This is another promising watch with a premium design and comes with 1.64 Amoled touch display It has 95 workout modes and it works and comes with 30 min fast charging which can power up to week if you keep it normal use. It is compatible with Android and ios. There are tons of features like Heart rate, run tracking and sleep tracking. This is quite affordable as compared to above all.
How to choose best smartwatch?
First of all you should look for your requirements like you are looking for normal watch, sport watch or you just wanna show off (Stupid reason to buy something). Don't just rush for the price and brand most of the android watches provide almost similar specifications but prices are much different. and If you don't have iPhone don't even think about buying apple watch they don't work with Android smartphone.