Tech
Best video editing apps for android
If you are a content creator you would be struggling through different apps to edit your videos because different platforms require different aspect ratios like Instagram, Facebook, and YouTube. so, today we are here with the best video editing apps for Android.
Video editing puts a heavy load on any device and occupies a lot of space, So if you don't have a phone that has the required demands it won't be able to keep up and you can't expect to get work done. So you must have a decent phone.
Best video editors for Android:
Best video editing apps for android.
Inshot
Inshot is a simple video editor app, if you make videos for Tic tok, Instagram reels, and Youtube shorts because in these videos you don't need to do heavy works you just need a few simple tools like crapping, adding music, and other various small things.
Inshots are full of filters and various effects which are mostly used in shot videos, If you are at the beginner level you should go for this.
Till now it has 50 million+ downloads on Play Store with 4.8 ratings.
Kinemaster
It is the best editor for starters whether short video or long video this app is the best and very easy to use. They have tons of different temples, effects, and objects.
you can also adjust the export video quality. This video has a green screen feature which is why beginner YouTubers often use them as their primary tool this app comes with the price of $4.99 per month to get the whole features.
you can also use them for free in the trial period. I would recommend this app to you if you are getting started. Get the kinemaster mode apk without a watermark here.
Powerdirector
PowerDirector is the most tempting editor for professionals, especially for users who prefer Chromebooks and tablets.
This app comes with a lot of features like filters, adjustment, split, Fade crop, and many more and is filled with tons of templates and effects for short and long videos it is only available in portrait mode.

This app has one of the best instant reel effects. The interface is very user-friendly. You can get this app on Play Store for free but to use its features to the fullest you will have to pay inside.
Lightroom
This app is the best video editor when it comes to effects there is no match that can stand against this app. Ofcourse this comes from Adobe, its features include Light, Color, and adjustments if you are new you can simply use presets.
This app is designed for professionals for the final touch so if you care much about lights and effects you should go for it.

This app has all the features but is difficult to use for beginners. You can download it for free but for all the features you have to pay for now, it has 100 million+ downloads with a 4.4 rating of of 5.
Picsart Photo and Video Editor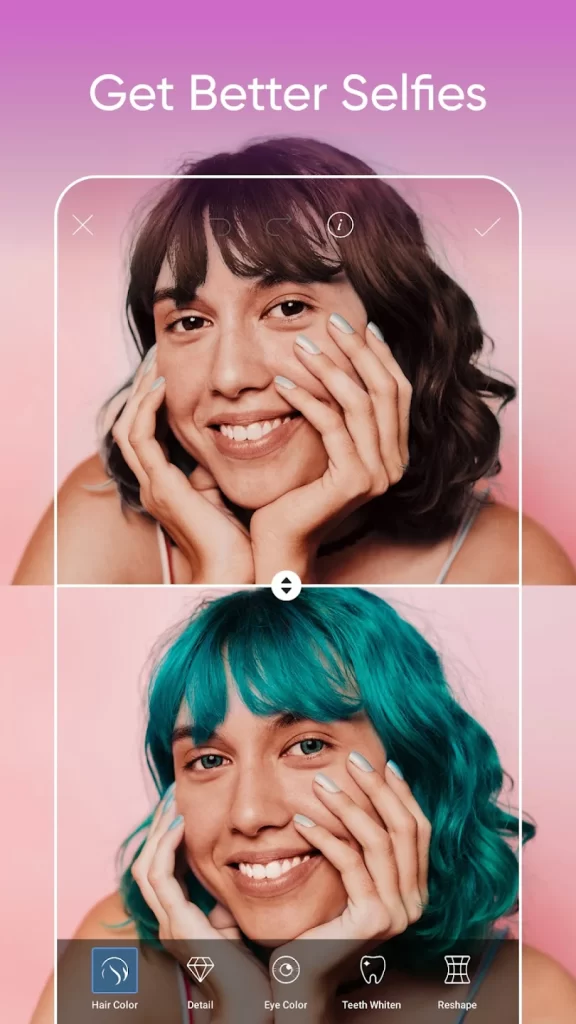 This app is in its own league because this is the best editor I have used till now. It has tons of features and also just like Lightroom you can copy others' effects and use their backgrounds sometimes they are free and sometimes, they are paid choice is yours.
The app includes all features from basic to advanced. and also it has an enormous number of effects. You can download this app for free to use its features to the fullest you have to pay.

Till now this app has 500Million+ downloads on the Play store with a 4.2 rating out of 5.
Filmora Video Editor and Maker
This app is the Android version of Filmora, this app is very simple to use and user-friendly. Fillmore is an easy-to-use, full-featured video editor that comes with powerful tools.
It is a very easy and practical video editing app. This app comes with over 1,000 different styles of music with different genres. Video effects are on another level, you can find stickers and emojis in different styles.
You can download this app for free on Play Store to use its all features you have to pay. Till now it has 50 million+ downloads with a 4.6 rating.