Finance
Get Cheap SEO Tools at the best prices in 2023
Get Cheap SEO Tools at the best prices in 2023
SEO is the most important aspect of the internet if you are a content creator or a business owner then you know what I am talking about, using SEO tools you grow your business exponentially.
But if you are a small business owner or a beginner blogger then it's difficult for you to afford premium SEO tools that provide every detail of the field you are in.
What is SEO? Why SEO is important for your Business?
Example of SEO bundle tools
For a blogger buying an SEO tool is around $100 while the site setup cost would be around $50 now you why it's difficult for beginners to afford such premium tools if they are short on cash. Today I have an idea to get these expensive tools at a cheaper price.
and the way in which you can do this is by group buying.
There are many websites that allow you to buy a bundle of different subscriptions at cheaper prices usually you have to pay around $10 for 5-6 services and there are other websites that allow you to buy subscriptions to tools like Semrush, Yoast SEO, Uber Suggest, etc.
these are some premium tools that you can buy in bundles at cheap prices.
And the best part about these websites is that in the bundle you get the same types of tools like if you are buying for SEO you get all types of SEO tools and if you are buying for a designing tool you are gonna get all designing tools.
Limitations of these tools
These tools come at a cheaper price so there must be some limitations there are a limited number of keyword searches and sometimes servers are busy these are the few problems you would face while working.
Best Websites to Buy Bundle Tools list
Here is the list of websites that allows you to buy these tools on a monthly basis if the tool is rare maybe you have to buy it separately but don't worry these are also cheap.
SEOShope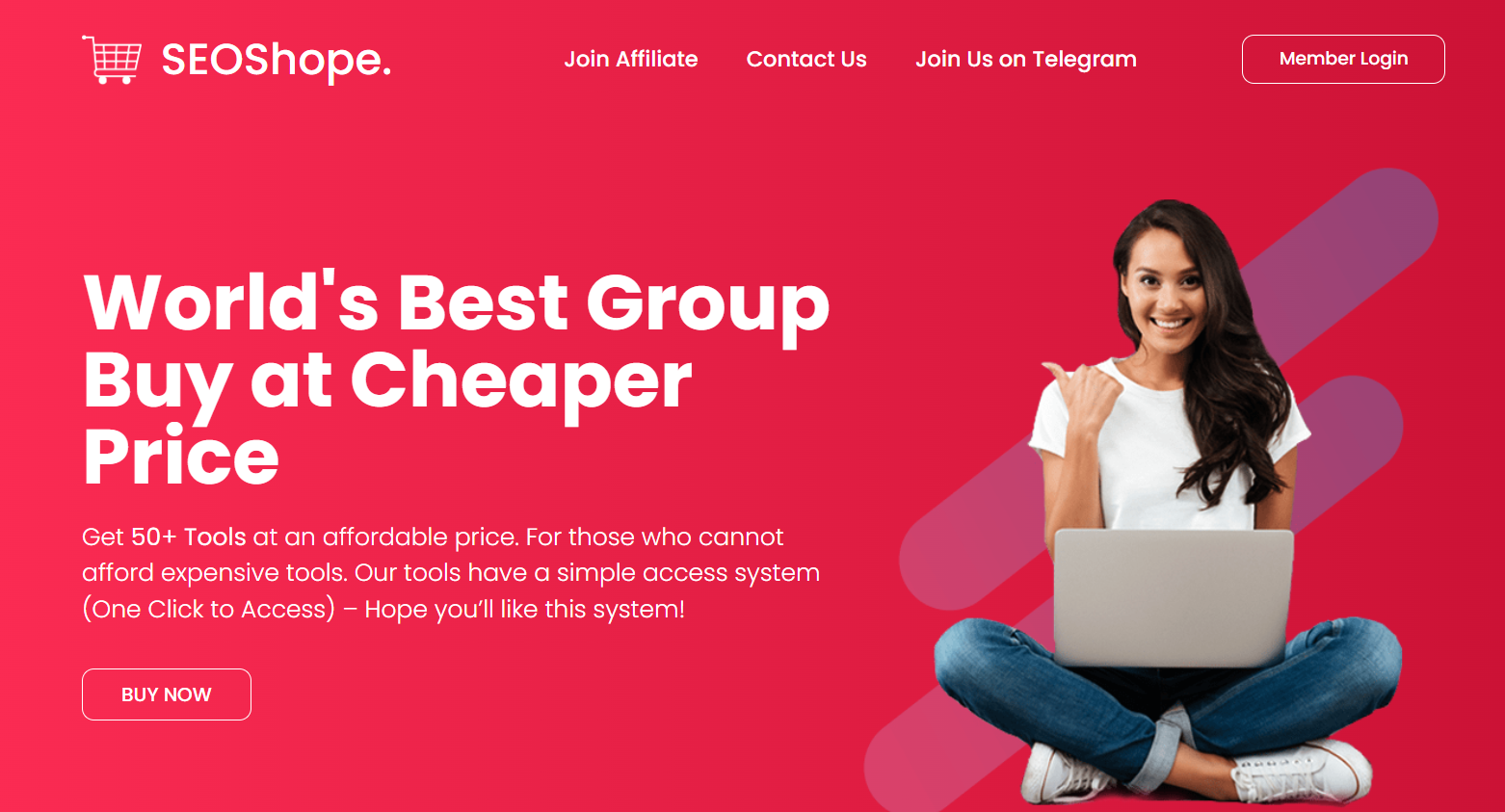 SEOShop is one of the best websites to buy bundle tools according to your need like if you are looking for designing tools then you can choose the appropriate plan that provides designing tools.
They have different plans for different bundle tools and all are valid for a month. and the best part is that all the plans are under $10.
The cheapest lite plan starts at Rs. 249 Pro for Rs. 349 and advance for Rs.549/month respectively.
You can also buy individual tools for as low as Rs.49/month only. They have separate packs for designers and content writers.
EVOTOOLZ
EVOTOOLZ is another website that offers you bundle tools at a cheap price. They not only have SEO tools but also many tools that are useful for websites like premium plugins and Premium themes.
Software collection, E-book collections, Music collections. and many more.
They have cracked subscriptions to major Premium websites that offer you Plugins and Themes, you can assess it for just$12 and download any themes or plugin of your choice.
You can access 90+ premium SEO bundle tools just in a single click. It has a wide variety of design tools. The basic Package starts at @Rs.300/month and the Premium plan goes to Rs.699. and also the premium plan includes special bonuses.
You can also access individual tools at just Rs.50-200/month.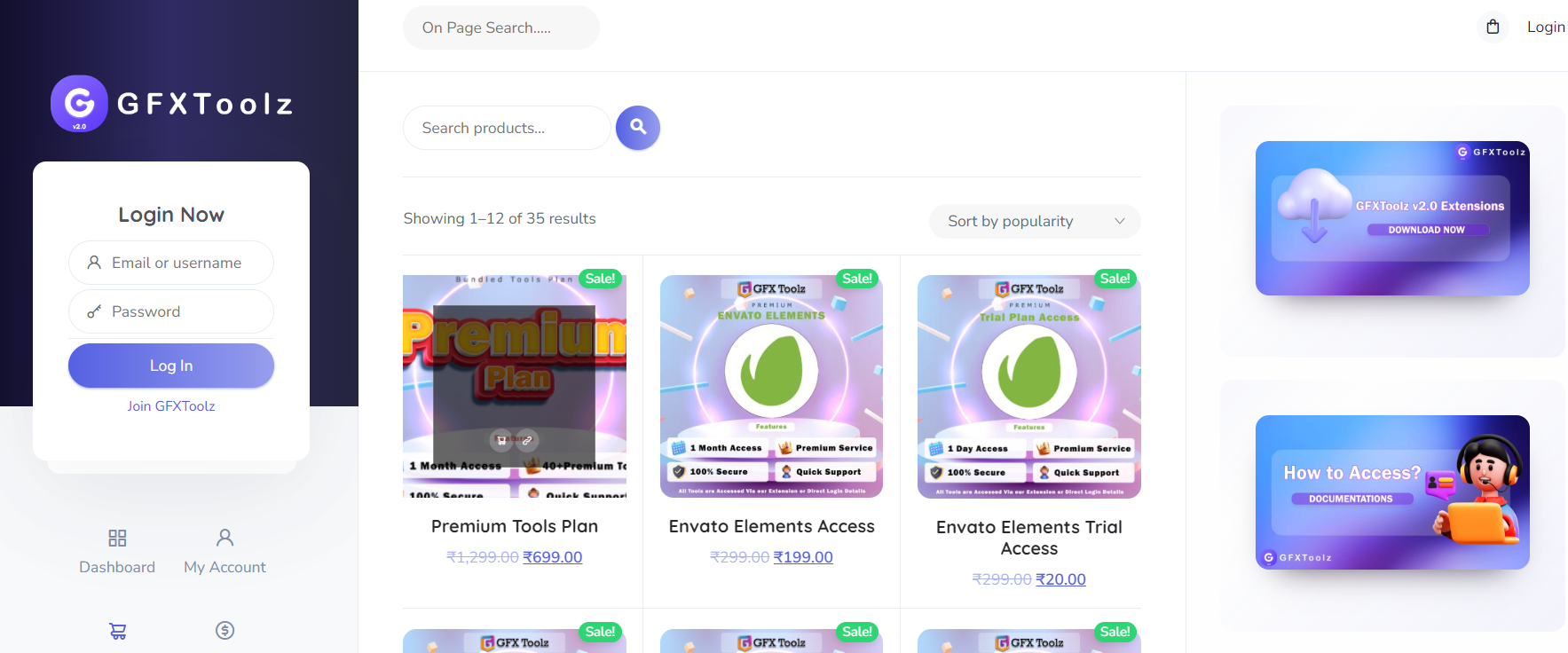 This is the best website for writers and marketing to people, it offers a variety of premium tools to help you in your work and make life easy on a small budget.
If you are a struggling writer and content creator then you should give it a shot.
The basic plan started at @399/month and the Premium plan at @699/month and it also allows you to buy individual plans as low as @20/month.
You just need one click and everything will be under your access. Get it now.
More Websites to buy SEO bundle tools
Are they Safe?
If you are thinking about using these tools for your personal business then you should stop at once and think again these websites are providing you cheap services and you can't expect them to be secure.
So if you are an individual blogger and want to do some basic research about your content then this might be a short-term solution but not long-term.