Finance
Ultimate Guide to Online Business Setup in 2023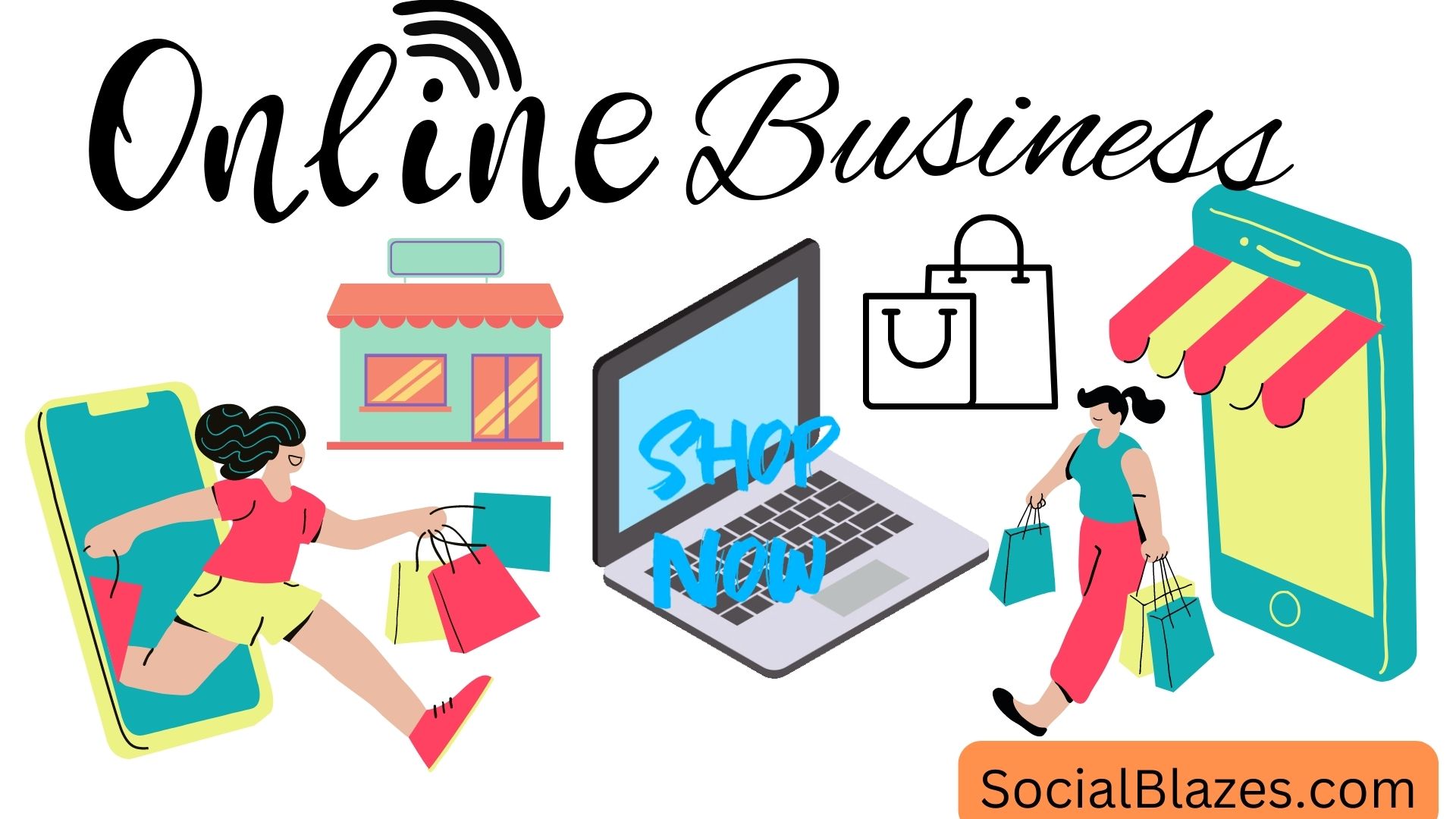 If your business is not on the Internet you will be out of business very soon.
-Bill Gates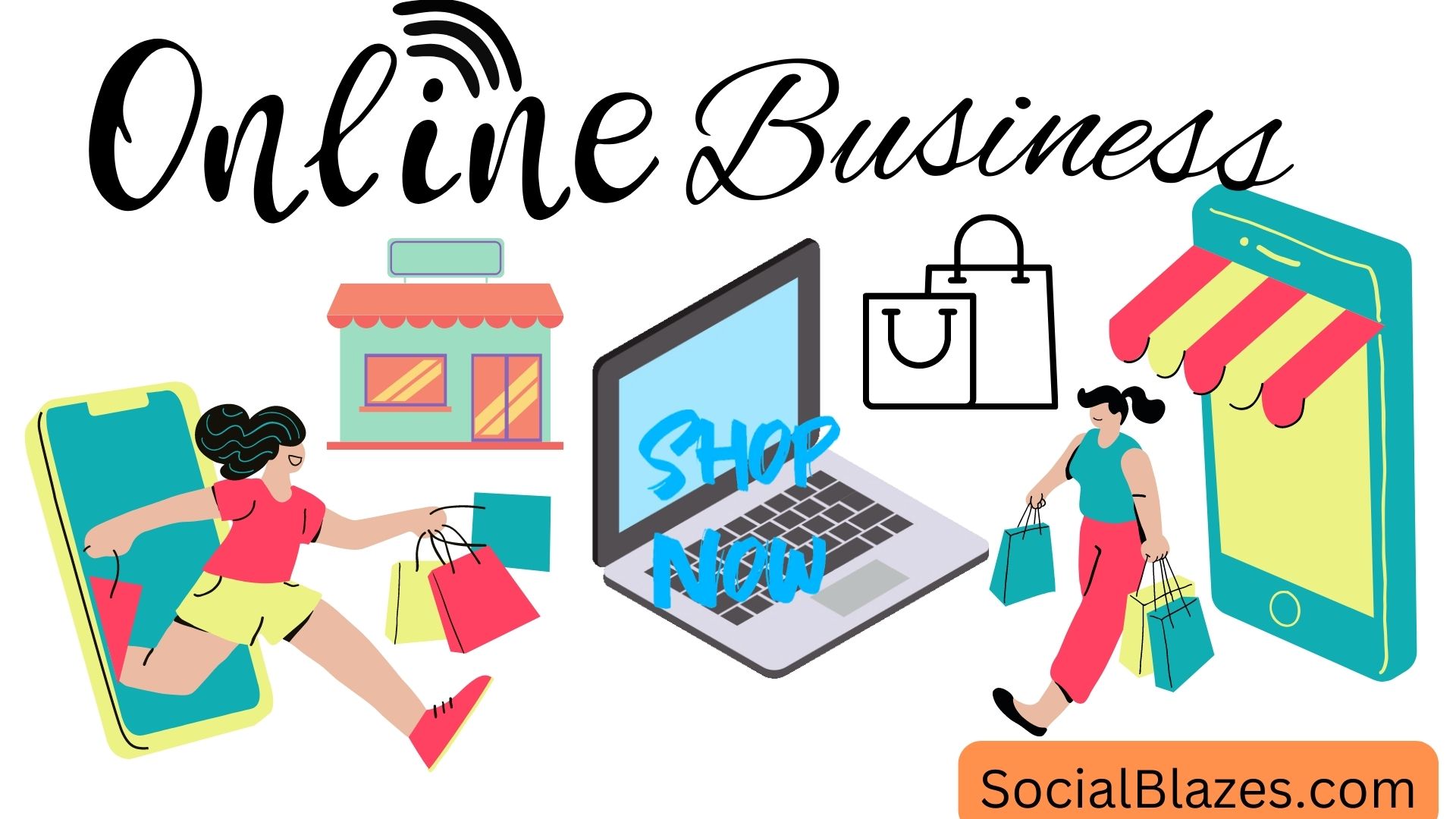 Online Business Setup in 2023
This Quote was said by Bill Gates in the early 21st century when the internet was still evolving and everyone was thinking about whether should they believe in this new technology or not. But now look at the Internet today, it has changed everyone's life including me and you.
It has created more jobs than the government could ever provide to its citizens.
Everything is on the internet today, a person, company, or service provides movies and songs you just have to type its name and it will be on your screen in a few seconds.
So if you have a business and want to grow then you are on the right page today, I am going to explain step by step how to set up and grow your business online with the help of free and paid methods, so you can reach to the maximum customer and grow your sales.
How to Set Up and Grow Your Online Business
E-commerce site
If you are selling something then the first step is to start selling your products on e-commerce sites like Amazon and Flipkart because these sites have millions of customers every day shopping for something, so there is a greater possibility of your product getting noticed.
Popular brands like Boat and Bewkoof.com started selling from Flipkart and once their product was noticed they started their own online store.
Online Store
The second step is to open an online store, You open an online store with the help of various platforms like WordPress or Wix that specialize in e-commerce stores. Setting up an online store will cost you around $500-600 (complete setup) and then you can start listing your product on your online store.
You can see that all big e-commerce sites have their own platform to sell their products, it saves a lot of money, many big e-commerce sites cost around 20-30% of your profit and in the end, you are left with little or no profit, That's why you need to start your own online store. Believe me, it's a very easy task.
Social Media
The Third and most important step is social media, If your product is not getting noticed then there is no point doing all the above things, Social media is one of the most powerful tools to influence people, You can use it according to your requirements because there are every kind of people on social media and they are definitely going to notice you.
Facebook Pages/ Groups
One of the most effective ways to promote your business is to create a Facebook Page for almost every business that has a Facebook Page in today's time. facebook has billions of active users so there is a high opportunity for any product you have to sell or any other service that you provide.
You can also use the Facebook shop to sell your products, these are some amazing features that you can use for absolutely free.
Instagram Page
Instagram is another social media platform with Billions of monthly active users. You can create a free Instagram page and target your audience with Instagram ads and also there is a shop feature available on Instagram which allows you to directly sell your product from your Instagram Page.
You can also promote your page with influencers in the same category to grow more audience in the same niche.
Here is the list of other social media platforms you can register and create space for your shop or other services that you provide.
Today, every business has a Twitter handle where they solve queries of their customers and resolve complaints. You can also do so because the more you interact with our customers more trust you and your brand or service will gain.
Business listing
Listing your website on different websites will help people to find you easily on the internet if you list your business on Google it will show in Google Maps when someone searches restore sets in a particular area if your business is listed on google it will show on the Google maps with details.
Other than Google there are many business listing sites where you can list your business. here is the list
Youtube is another search engine where you can show your products or your services in practice, Youtube has billions of active users. You can just start making videos on your product or service, and how everything works, the more time you will take to interact with your audience more trust you will gain.
It's completely free to create a YouTube channel, though it may take time to create and upload videos, but don't worry you won't have to do it regularly after all you are a businessman, not a content creator.
How to make money on YouTube complete the guide here.
Ad campaign
There are millions of businesses listed online so how will people even notice you in that mob, to get noticed you need to run ads so you can reach *more and more people, don't worry advertising on the internet is very cheap compared to other forms of advertising.
You can advertise your Business or service in many forms. Popular ways are listed below.
Google Ads
Facebook Ads
Instagram Ads
Sponsored Posts – You can contact influencers and content creators to advertise your product or service choosing influencers from the same niche can profit you in a great way. this can be in any form like a video, blog post, or story.
SEO
Search Engine Optimization is done so that your website and services can be found easily on the internet when someone searches in Google there is a high probability that he will choose from the top 3 or top 5 services or products.
So if your Business is among the top, people can easily notice you on the Internet, By doing this you won't have to spend much money on ad campaigns.
SEO requires time and not everyone can do it so you can hire anyone from Fiverr or any other platform to do this, and it also requires time so be patient, after all, it's not easy to rank among the tops in Google, but again it's not impossible.