Finance
How to Start T-shirt Printing Business in 2023 Complete Guide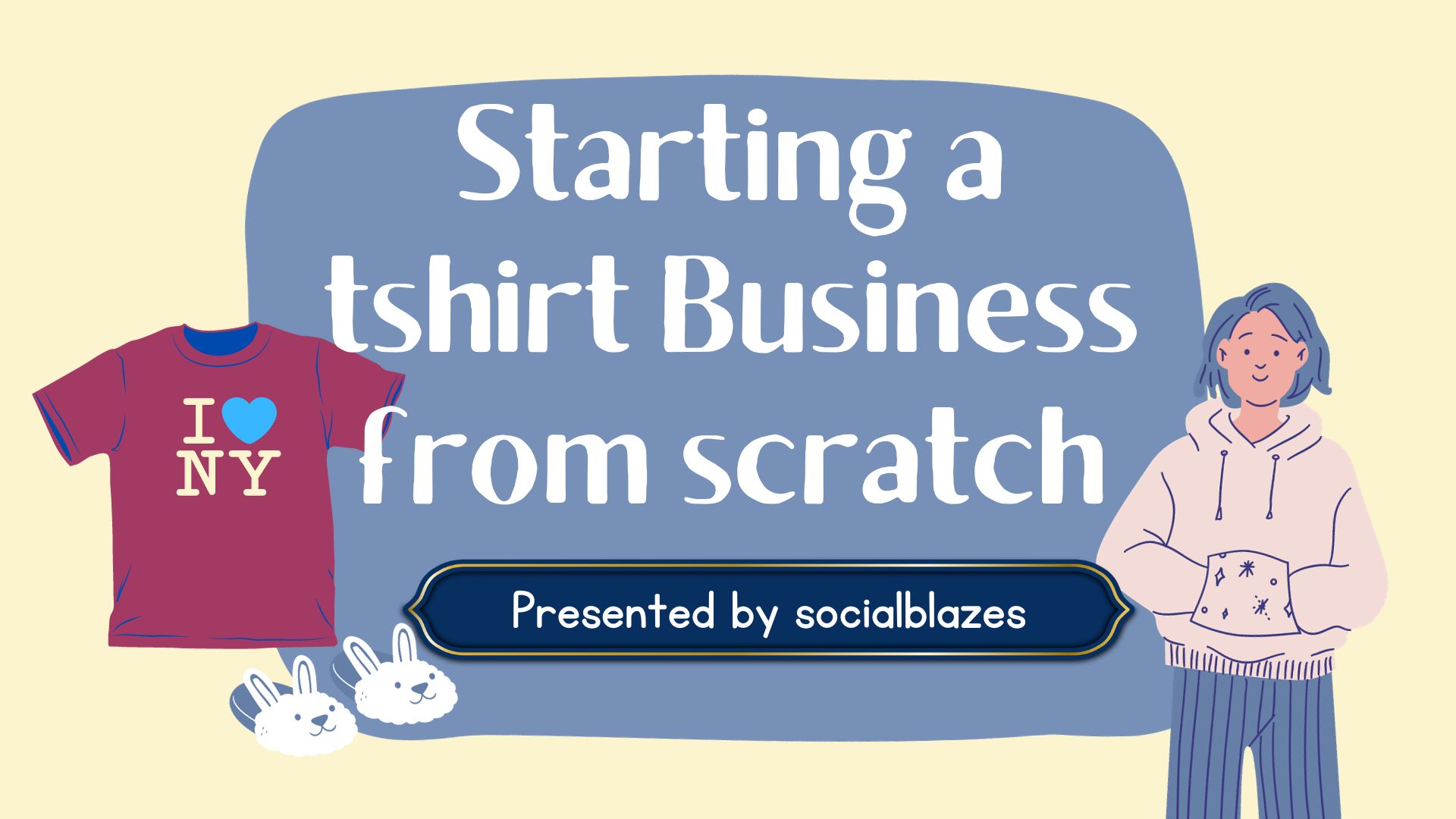 Table of Contents
Required Things
A Computer/ Laptop
a printer, film, and Head Press machine
An Ecommerce website
A box manufacturer
A shipping company
How to Start T-shirt Printing Business
Hello there welcome to the Business Club, if you have clicked this article it means you are interested in starting a T-shirt printing Business.
Today in this article we will discuss the complete process of starting a T-shirt printing business equipment required, the workforce, and much minimum initial capital required to start this business. You can also scale this business according to your capital and profits.
The T-shirt market generates about $34-50 Billion in revenue each year and these numbers are growing rapidly with each passing year. So, this is a big industry that you are stepping in, Of course, the clothing industry is huge.
So. let's get started with the basics and follow everything step by step to understand everything completely, if still have a doubt comment down or directly contact us, and We will reply as soon as possible.
Types of T-shirt Printing Business
There are mainly two types of printing business, the first one is selling directly offline market and the second one is selling online also known as print on demand.
Selling offline requires many things like rental place contacts and many other things, so we will avoid this for the time being because we are going to start a t-shirt printing business with minimum investments. Also setting up an offline store takes time for brand-building compared to online. In offline stores, we already create designs and wait for someone to buy them.
So, we have decided we are going to start Print-on-Demand, because it is easy and cost-effective, to explain print-on-demand in detail, just understand, that you create a design and upload it on an e-commerce website whether it's yours or any other.
Now when someone goes and purchases it, you can create that design instantly and ship it, this is very effective because you don't have to waste any designs, you only have to print what people are buying. this also saves your money for extra inventory, because you can buy stocks according to your needs only.
Your Budget
The first thing you need to take care of is your budget if you are a complete beginner and want to start a small-scale business from your home or you are a college-going student and want to do it part-time.
Now listen carefully There are mainly two types of Tshirt printing
DTG
DTF
DTG: (Direct to Garments) In this type of printing design is printed on the T-shirt directly, the quality of this type of printing is very good and lasts long, but the cons part is that DTF printers are costly a normal DTF printer would cost you around $15,000-20,000.
So, if you are a beginner I would advise you to stay away from this one. Not because you can't afford it but if you are new in a business you should start by spending less and when you start making profits you can scale your business.
DTF : (Direct to Film) In this type of printing we take a film, print our design on it with the help of a printer, and then print that design on the T-shirt with the help of a head presser.
This method is easy and cheap and you can start it without any experience, You just need designs that you can design yourself there are millions of free designs available, here instead of one you need three components but don't worry they are cheap. The total cost would not be more than $500 for machinery.
Supplier
The next big thing is the supplier for your raw T-shirts, you need to visit factories or there are many online sellers you can import from, just make sure you are getting quality products.
A raw t-shirt usually costs you around $3-8 per piece if you are buying from US manufacturers but if you are buying from other foreign suppliers like alibaba or another Chinese supplier you can get it more cheaper like from $2-5 per piece.
If you are buying from alibaba make sure to check the quality of the product and don't order in high quantities, try to order in minimum quantities so that if they are sending you low-quality material you can save your money from wasting. Once you find a quality supplier you can order in bulk.
Machinery
Now you have got the raw t-shirts, you can move to the third step. There are three 5 components you need for printing designs on the t-shirts, A computer/laptop, a Design Printer, Film, ink/cartage, and a heat pressing machine.
The computer/laptop is used to create the design, The printer will print the design on the film, and with the help of a heat pressing machine, we can print that design on the t-shirt easily. ( You need to follow the manual to operate the machines carefully) and don't worry this is not a rocket science.
Get 15000+ Premium T-shirt Vector designs for free here.
Selling
Now you have printed the t-shirt, here comes the tricky part how to sell your t-shirts, there are many people in the market with different brands, so why would someone buy your t-shirts, and how exactly you are going to enter the market for selling.?
Don't worry I'll explain to you in simple words how to sell your T-shirts.
For beginners selling online via an e-commerce platform is the easiest way to get your customers because there are millions of daily customers on popular e-commerce websites like Amazon, eBay, and Flipcart.
The second step is to get your websites as soon as possible, it would cost you around $250-300 to get a website and this is the highest cost, if someone is charging more change the customer.
Create social media pages like Instagram, Tiktok, facebook, and YouTube shorts leverage the power of social media to reach the maximum customers once your website is ready you can redirect customers directly to your website.
Packing and Shipping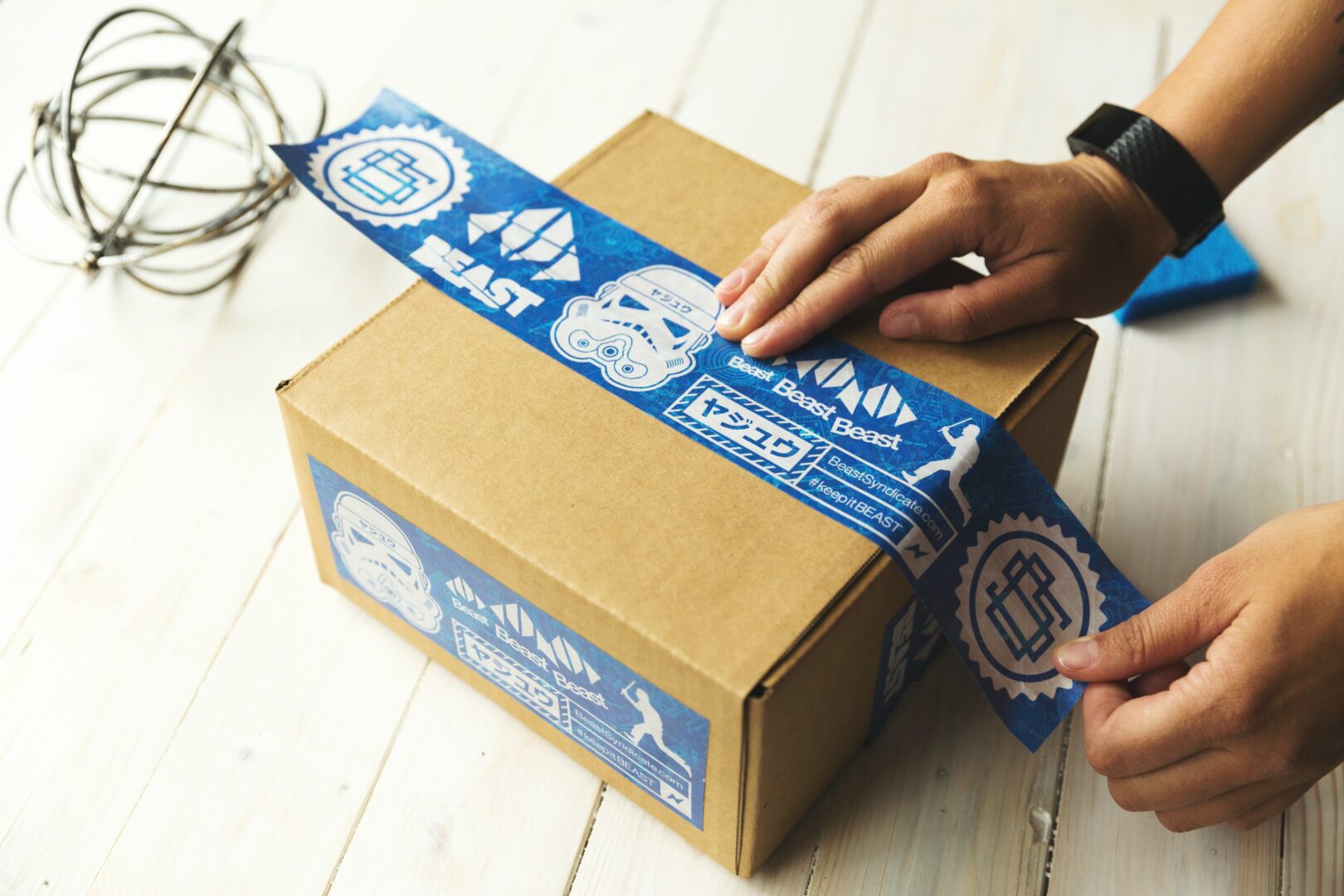 Now you have got your first order, the next step is to pack and ship the order, and don't worry about the invoice and billing the work of the website developer to provide you the facility to generate these bills automatically.
For packing you need to look again for a box manufacturer, you can find these box manufacturers in your area easily, you just need to tell them the size required and they will ship you the box and you can pack your product.
The next step is courier, you can use a regular courier service or dedicated couriers there are many logistic companies that will pick up the product from your doorstep and there are others where you need to go to their office to ship your product.
If your orders are from e-commerce websites, the website will take care of picking up and delivering the product.
Ship the product and provide the tracking ID to the customer.
This is how you start a clothing brand from your garage and start selling online.