What is Hyperlocal Social Media Marketing?
Hyperlocal Social Media Marketing refers to a marketing strategy that involves targeting and reaching a very specific audience in a defined geographical area.
This method allows social media companies and advertisers to find their targeted audience and reach them effectively even if they are living a few blocks away from you.
The main goal of Hyperlocal Social Media Marketing is the same as marketing but it's more specific to an area and certain group of people.
To understand it more effectively you can also assume it is local SEO, which involves local marketing to the local people who are close to the business location.
Parts of Hyperlocal Social Media Marketing
Here are the components that involve Hyperlocal Social Media Marketing
Geography
Hyperlocal Marketing targets users according to their location data, which social media websites can achieve very effectively. Businesses and service providers find it more effective to advertise their products and services to the local audience, who can visit them easily.
Community Engagement
Local SEO allows people to be involved personally, considering there are some specific communities living in certain areas that can help you advertise your brand or service according to the demand.
You can create a group of people who are interested in the service or product that you are selling and engage with them by creating an engaging.
Relevance
Promoting your product or service through hyperlocal marketing can be very useful for targeting a particular community or group from certain age groups that fit our marketing strategy.
Like advertising for a gym, it attracts a certain group of young people.
User-generated content
Once the people use your service, they will share their experiences with the people they are contented with and this is also a great example of local SEO practice. It enhances your authenticity and trust level.
Positive reviews and people's recommendations can build your brand or service trust to the next level.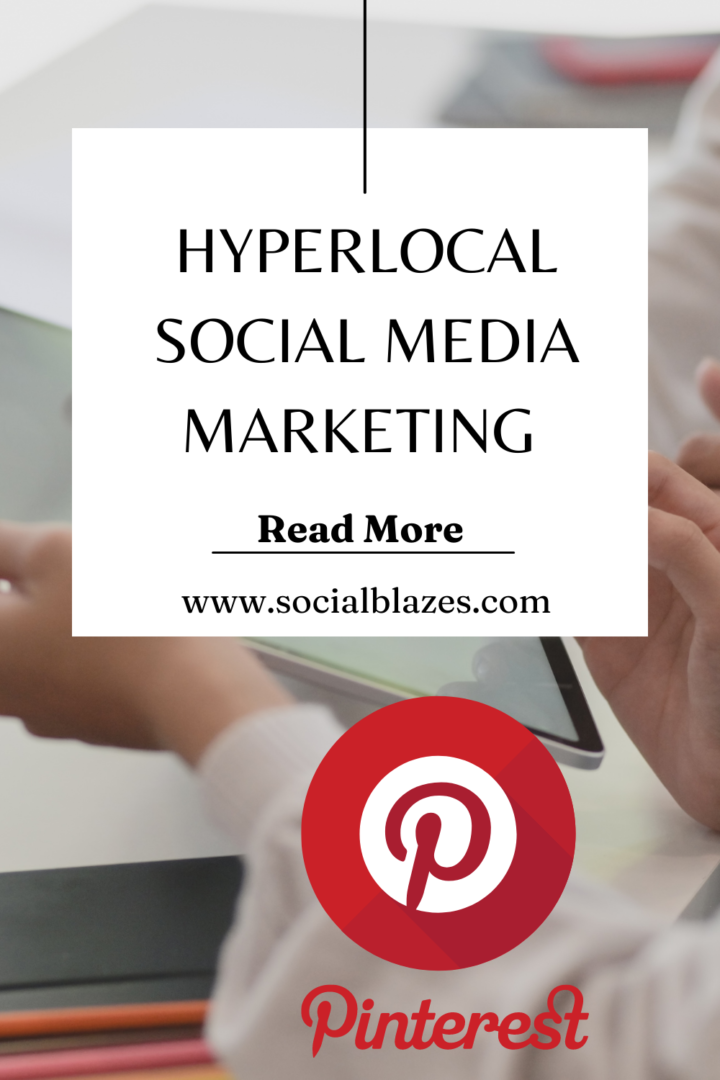 Partnership
Collaborating with local influencers that work under the same niche, is also a great way to increase your brand growth organically and also reach the targeted audience.
conclusion
Hyperlocal Social Media marketing is beneficial for small businesses that cannot expand to other cities and have physical services to provide like gyms, cafes, and restaurants these businesses drive much traffic from local people.