Game
New Games Releasing in 2022 | Best Games
New Games Releasing in 2022
There are a lot of new games to add to your list regardless of what platform you are on. In the upcoming months, we have to look forward across all platforms.
Hello Gamers, if you are tired of playing the same game over and over again we have a list of something you would love to see. We are here with the list of the best new games released in 2022 on PlayStation, Xbox, and PC.
Best Games releasing in 2022
Overwatch 2
Plateforms : PS5, PS4 , Xbox , Xbox Series X , PC Nintendo Switch
Release Date: October 4 2022
Overwatch 2 is a multiplayer team-based first-person shooting game set to focus on the storyline with its new missions. As revealed during its segment at Xbox and Bethesda showcase. Overwatch will launch free to play as an early access title on October 4, 2022. Junker Queen is anticipated combat who wields a Shotgun as a primary weapon and a hulking two-handed axe for good measures as a secondary weapon.
Marvel's Midnight Suns
Plateforms : PS5 , Xbox series X , PS4 , Xbox one , Nintendo Switch
Release Date : October 7 , 2022
Xcom Series developers are bringing us Marvel's Midnight Suns. it is a supernatural strategy game featuring 12 iconic marvel superheroes banding together to take on Lillith the mother of demons, with the help of hunters(you).you can customize your character in your own way.
A Plague Tale
Plateforms : PS5 , Xbox Series X , PC , Nintendo Switch
Release Date: October 18, 2022
A Plague Tale is a surprise sequel to the original A Plague Tale: Innocence released in 2019. you will be having the same two heroes, Amicia and younger brother Hug, you will have to serve in the brutal world no matter what it takes, and problems will not be limited to Rats.
GTA VI leaked online checkout full details here.
Scorn
Plateforms : Xbox Series X , PC
Release Date: October 21, 2022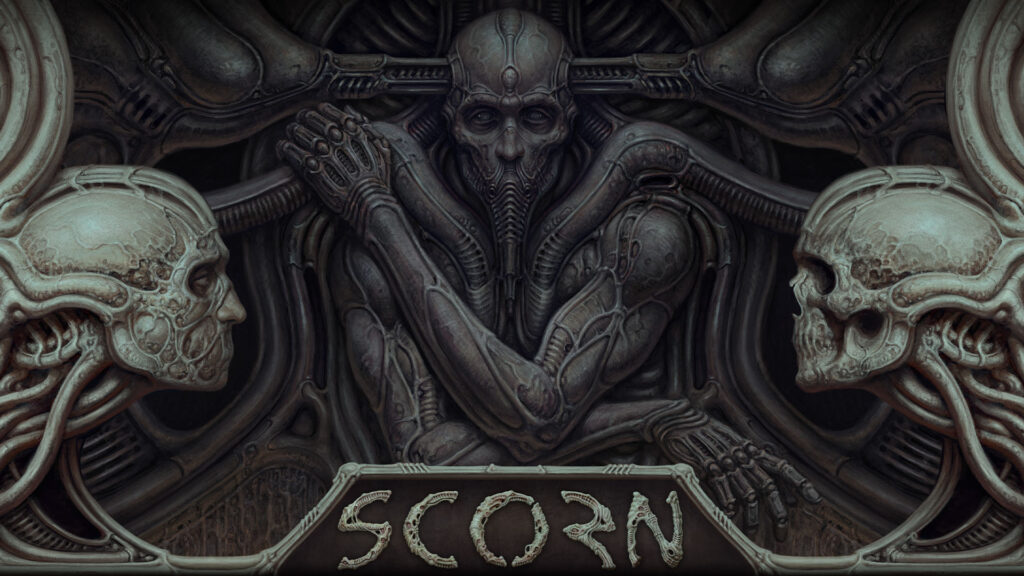 Scorn is a horror shooter game with an obsession with Bones, flesh, and internal organs, Guns look like they are made from meaty offcuts, so it's certainly not for squeamish, you have to feature out what's going on. You will be exploring, fighting, and solving puzzles to understand things better and what's going on.
Gotham Knights
Plateforms : PS5 , Xbox Series X , PC
Release Date: October 25, 2022
WB is Comming with its new Batman Game, to be honest, I don't really like batman games but there are a number of fans waiting for batman so let's go with the flow. In this game, Batman is dead, so satisfying.
Gotham Knights are taking over the protection of the city according to the studio its the "most dynamic and interactive Gotham city". Each Knight with unique abilities and skills. Redhood, Nightwing, Robin, and Batgirl. Its an open-world action-adventure gameplay. Plenty of DC villains will try to take control over the city as happens in movies and our four clowns are supposed to save an entire city.
Call of Duty: Modern Warfare 2
Plateforms : PS4 , PS5 , Xbox Series X , Xbox One , PC
Release Date: October 28, 2022
Call of Duty Modern Warfare is officially on the way from developers and we will see the return of task force 141 from the 2019 reboot of the series. It will be the continuation of the story. This ended with Captain Price sitting down with the CIA handler to discuss victor, you will find more details once the game is released.
Plateforms : PC , Xbox One , PS4
Release Date: November 8, 2022
Skull and Bones are going to sail after Sea of thieves with a more realistic take battle on the high sea.
Skull and Bones is more likely Assession creed: Black Flag without Assession as it is developed by the same team behind the Black flag that's why it has so much resemblance. The story is set in 18th-century water in the Indian ocean, But the real focus is on one vs one player where each player leads their own fleet. You will also see some glimpse of the Kraken lurking in the deep better not be terrified.
God of War : Ragnarok
Plateforms : PS4 , PS5
Relase Date : November 9,2022
I don't think I need further explanation God of war franchise is one of the best released till now, no wonder why it broke the internet with its trailer. showing Kratos and Freya. The story will see father and son travel to new realms to meet new characters and it will be the final part of God of war's Norse Sage.
It's an action-adventure game Developed by Santa Monica Studio and published by sony interactive Entertainment.
Plateforms : PC , PS5 , Xbox series X/S
Release Date: December 2, 2022
The Callisto is a next-gen horror survival game that takes place in a prison with maximum security on Jupiter's moon with aliens. So fans of horror survival games are ready to face your worst nightmare. The Callisto protocol also takes place in PUBG Universe. The Game revolves around horrific creatures and Dead Space.
Plateforms : PS4, PS5, Xbox Series X, Xbox One,PC , Nintendo Switch
Release Date: Winter 2022
Square Enix is back with the final fantasy Crisis core out of the locked PSP library vault and bringing it to the platforms. Final Fantasy 7: crisis core reunion is remastered of the final fantasy 7 prequel which was launched way back in 2007. Now it features HD graphics, new characters, and updated combat to bring it in line with Final Fantasy 7 Remake.