Tech
Secret Marketing Tools that Everyone Uses
Since the Internet came into existence it make everyone connect with the world audience very easily at a cheap price, now brands can reach in every corner of the world without spending much and also if you wish to build your brand it doesn't take much time on the Internet.
Today we are going to discuss so,e of the tools that every brand uses to reach its audience online.
Secret Marketing Tools that Everyone Uses
Veed.io
Veed.io is an AI tool that allows you to create videos from text only, you need a script for the video and choose the template for your video. This is the fastest way to make videos online and cheaply. This tool allows you to record and edit your video instantly.
You can add subtitles to your video in a single click. If you are a digital marketer and have to create a short video ad, this tool is perfect for you. and if you wish to do some part-time then you can also start a youtube channel.
To start a youtube channel you just need a script and you can write it with any ai tool on the Internet and start uploading it on youtube, this is no effort and money you just have to copy paste and upload and download.
The best thing is that you can also add sound effects with the finest quality to your video with different effects. They also have video tutorials for their new customers and how to use their tools effectively.
Fliki

Fliki is an AI tool that allows you to turn text into video wi AI voices. With the help of this tool, you can create blog posts with realistic voices within a span of a few minutes.
Features of Fliki:
Transform blogs into videos. You can take an article copy it and paste it into the script and the rest of the work will be done by Fliki.
Text to speech: The other powerful feature of Fliki is to convert text to ai voices, this can be useful for podcasts and other content for social media, this feature can also be used in creating powerful ads.
Stock media: You have millions of images and videos to choose from and use in your content without any copyright issues.
It also gives you to select titles for your videos.
Fliki has four subscription plans for their users, all of them are below.
Linktree
Linktree is a very popular tool used by millions of influencers all around the globe to connect their all social media handles together on one page.
You can create and customize your link tree link in just a few minutes, from Tik tok, Instagram, Twitter, videos, Podcasts, and events to your lending page everything can be combined in a single link on a simple page.
You can create a link tree link and then simply paste it into your bio, this way your audience doesn't have to struggle to find your other social media handles.
It allows you to track your audience engagement and growth rate, revenue, and also monitor your audience's best interest according and adjust content according to audience engagement.
Linktree has hundreds of temples to choose from according to your niche, brand, and audience.
You can choose from different plans according to your need.
Almost every popular social media influencer uses this tool to grow on different platforms together.
Buffer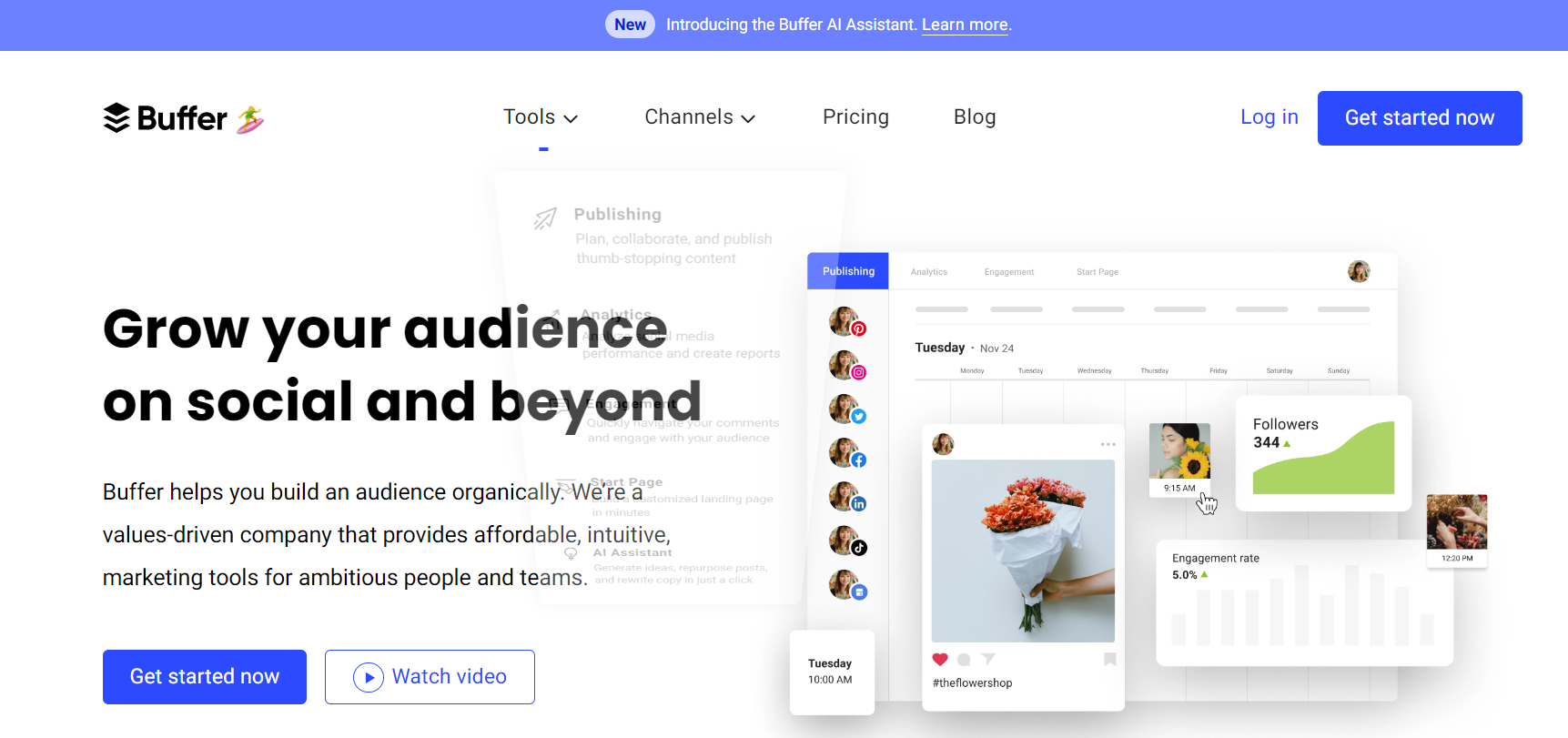 Buffer is a social media management tool, it allows you to build an audience organically. This is one of the fastest and cheapest ways to grow on social media.
Buffler allows you to manage audience growth, track your account engagements, and also schedule posts for different social media platforms, in this way you won't have to worry about missing posts on time.
It shares content with targeted hashtags to get to the right audience, it saves a lot of time by automating everything.
You can pick the right plan according to your need.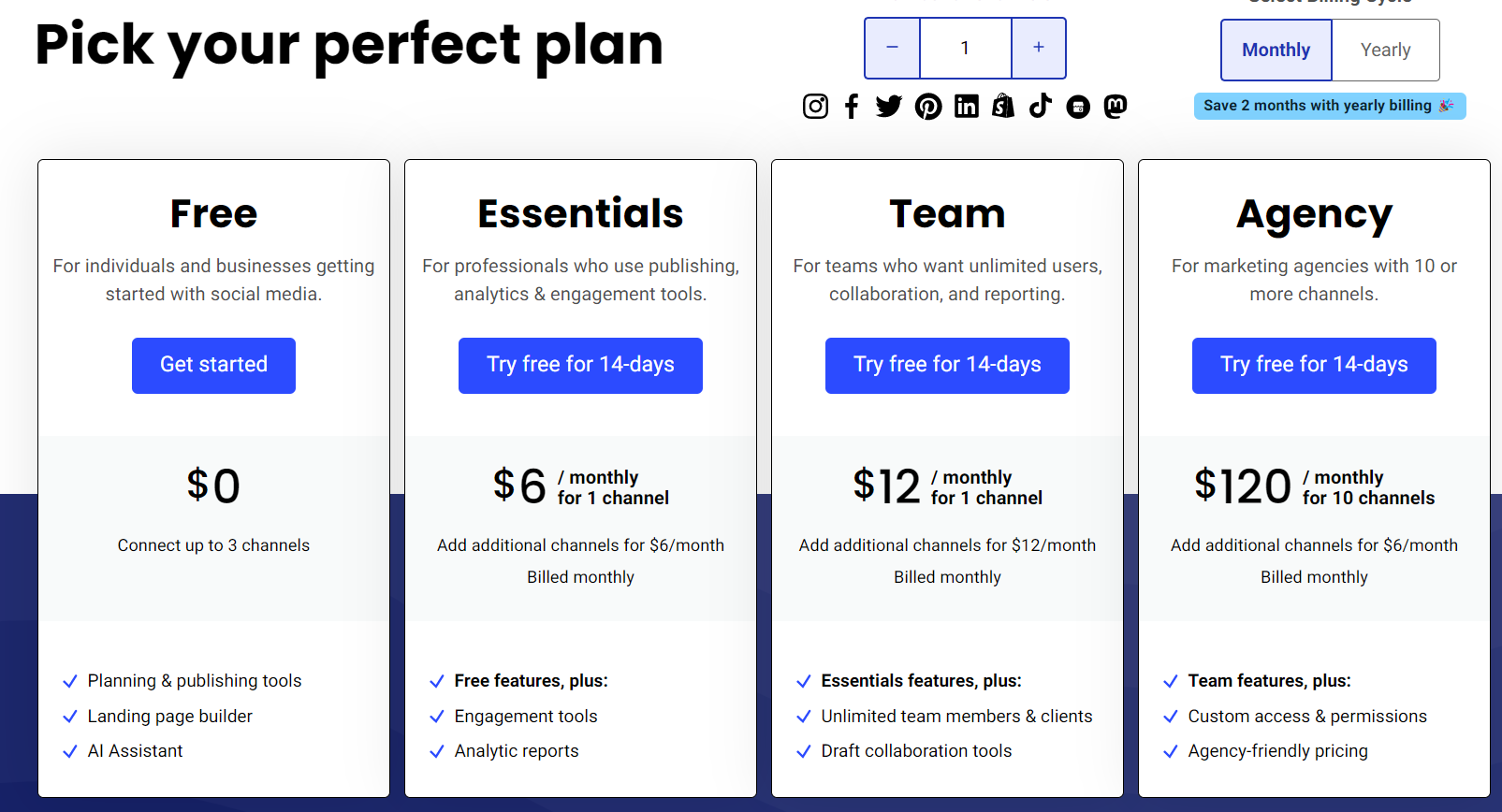 Here are some of the tools that Buffer offers you in their premium plan
Publishing:
Publish content to your social media handle from a simple dashboard, you can adjust schedules and hashtags.
2. Analytics:
With the insight tool, you can check your growth, engagement, and sales in-depth and create reports to reach more and more audiences for your product or service.
3. Engagement:
This tool allows you to engage with your audience on different social media platforms, which increases engagement and brand loyalty.
4. Lending Page
You can create and customize lending pages and bring your content to the audience and share everything via your social media handles. You can also choose from different temples.
5. AI Assistant
With AI assistant you can generate ideas for your content and also improve your content quality. It creates content faster, more relevant, and more unique.
So if you are a social media influencer then you should try this tool once to connect and grow with your audience.
SEMrush
SEMrush is a digital marketing tool that allows you to grow your online presence. This is a powerful and very effective tool that major brands use to reach the maximum audience of their interest.
Here is the list of tools that SEMrush provides you for marketing:
SEO
With the help of SEO, you can find millions of keywords that help you to rank your keywords and analyze your domain, track your SERP position, and run daily audits.
2. Content Marketing
Find a topic that your audience likes to engage with and explore more and more, write SEO-friendly content, and track your position and rankings.
3. Market Research
With the help of this tool, you can analyze the traffic of any website and use its strategy to gain the upper hand and rank above your competitors.
You can also get ideas for creating new content in the new growing market.
4. Advertising
5. Social Media
6. Agency Tool
This is one of the best tools that bloggers use for their content research like keyword research, engagement Backlink teaching, etc.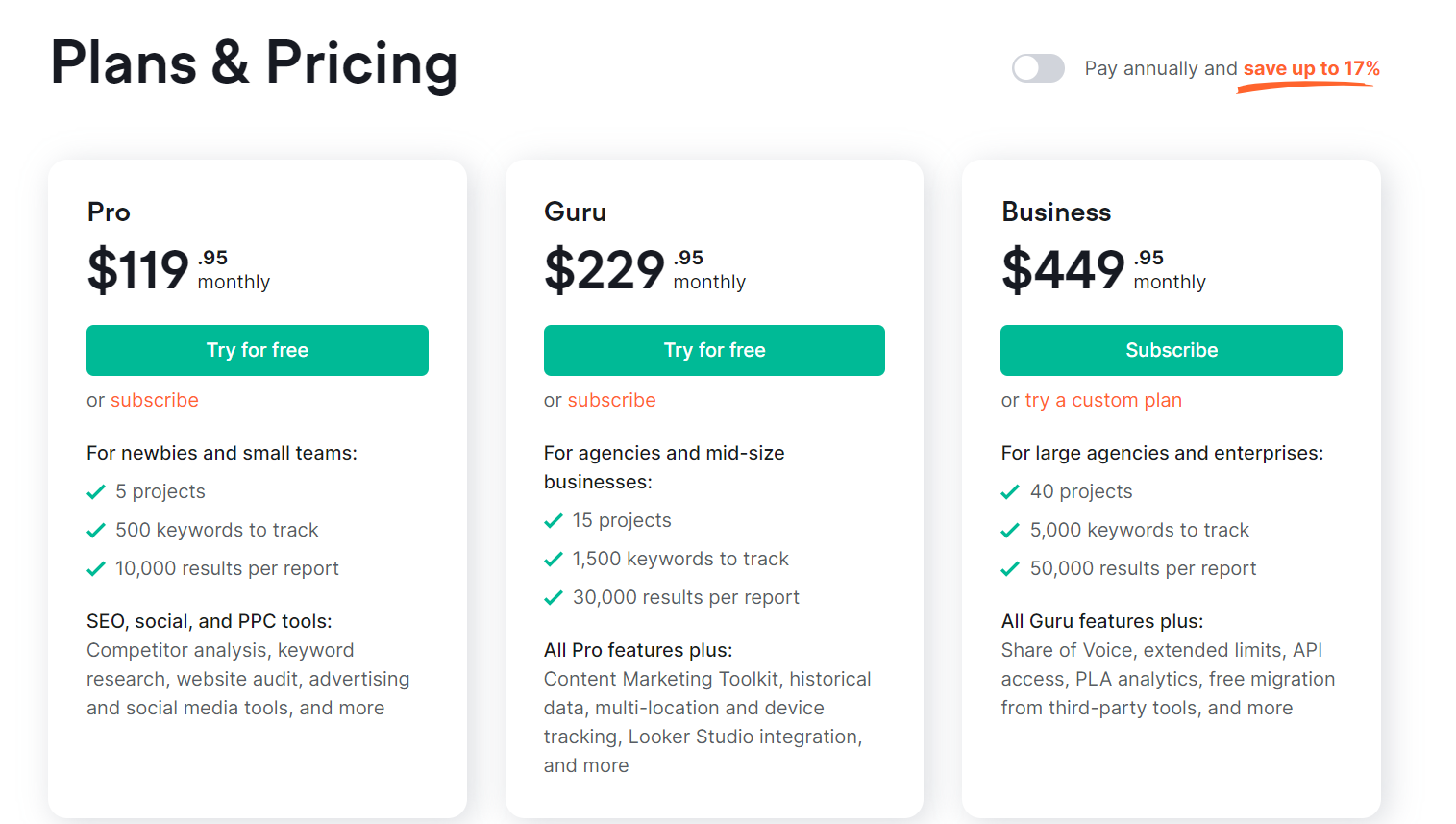 This is a premium tool so pricing is quite high that's why most beginners can't afford it.
Click here to buy the SEMrush tool at a cheap price.