Finance
Top 10 most profitable startups in India
Top 10 most profitable startups in India
What are Startups?
Startups are companies that have developed something new for a change. These companies are formed by 1-3 people who focus on capitalizing upon a perceived market.
During the initial stage of the launch of startup companies are funded by the founding members but for further expansion, they have to raise funding through investors. But technically startup is more complex then that.
Why do Investors put their money in a newly formed company?
Its simple during the initial stage share in a company are sold low prices because of total capitalization is low and with an increase in time market capitalization of the company increases if the company have potential and an investor can have a 10-20x return easily. that's why they risk their money in startups though not all startups are successful more then 90% startups are failed in 3 years. its not that simple to make profits but if you have pile of cash waiting to spend then you don't have a problem.
Top 10 most profitable startups in India
Head Office: Chennai
Founded year : 1996
Founders : Sridhar Vimbu , Tony Thomas
Total Funding: $0
Zoho Corp is an Indian multinational technology company that makes web-based business tool. This company is best known for its online suite, Zoho office suit. The company was founded by Sridhar Vimbu and Tony Thomas. It's global headquarter is in Chennai, Tamil Nadu, India, and its corporate headquarters is outside Austin in Del Valle. Radhe Vembu, sister of sridhar vimbu , owns the majority stakes in the company. The company is still privately held .
Zoho has more then 50 million customers in January 2020.
Zoho rank 1 in the top most profitable startup in India of all time.
Total profit in FY2022 : Rs 1962 Crores
Head office :Benguluru
Founded year: 2010
Founders: Nithin Kamath, Nikhil Kamath
total funding $0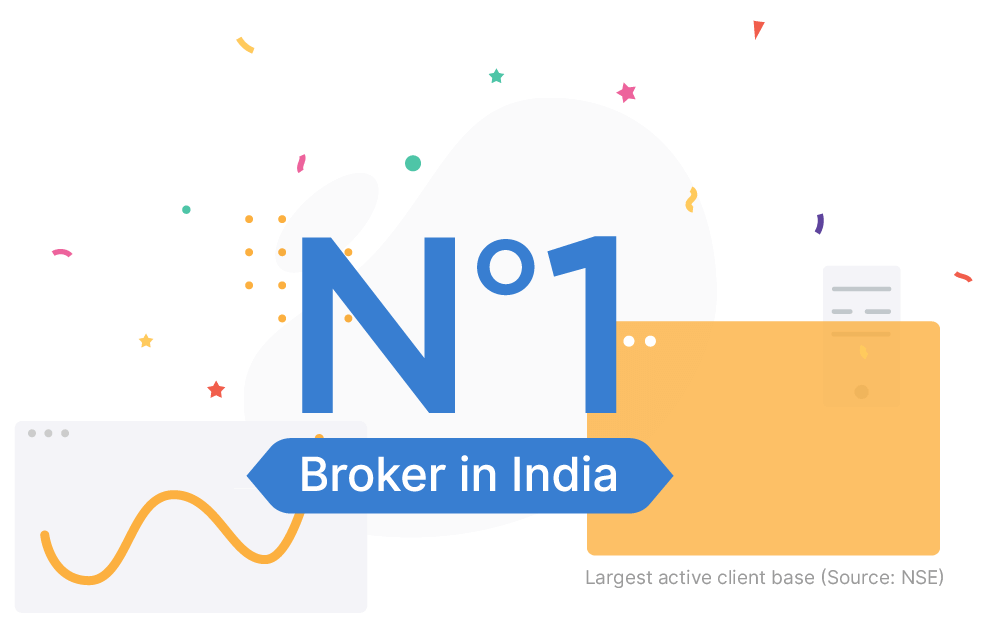 Zerodha is a stockbroking platform launched in 2010 to make investment easy for investors before that only offline brokers were there and they used to charge heafty brokerage and extra charges and took lot of time to open single account . Zerodha made it simple by doing everything online now you can open your account at your home.
Zerodha has managed to change the entire stock trading industry single-handedly, without raising any external funding. Today, Zerodha charges just Rs.20 from its customer for each intraday trade.
RBI banned Illegal Forex Trading Apps in India read the full article here.
Head Office:Banglore
Founded Year: 2004
Founders : Dhiraj Rajaram
Total funding: $211.4 million
Mu Sigma is an Indian Decision Science company that provides data analytics services. The company name is derived form stastical term "Mu(μ)" and "sigma(Σ) which symbolize the mean and standard deviation of probability distribution, respectively.
Headquarters is located in Chicago , Illinois, with a global delivery center in Bangalore.
Mu Sigma is founded in 2004 by Dhiraj Rajaram, a strategy consultant at Booz Allen Hamilton and PricewaterhouseCoopers. Mu Sigma received it's first funding in 2008 of $30 million.
According to Reports, Mu Sigma is Ranked 3rd in the list of Most profitable Startups in Inda.
Total Profit in FY22: Rs463 Crores
Head office: Mumbai
Founded Year: 2006
Founders: Bhavin Pandya, Trivikraman Thampy
Total Funding: $75 million
Games24x7 is an Indian-based gaming company with a portfolio that include both skill games and casual games which is backed by investors such as Tiger Global and The Raine group. Games24x7 operates RummyCircle, the leading online rummy platform in India. and my11circle, one of the leading fantasy sports platforms in the country.
According to reports , Game24x7 Ranked 4th most profitable startup in India.
Total Profir in FY22 : Rs 409 Crore
Head office: Noida
Founded Year: 1995
Founders: Sanjeev Bikhchandani
Total funding $51Million
Info Edge (India) Limited is an Indian pure play internet based company based in Noida , Uttar Pradesh. It was founded by Sanjeev Bikchandani in 1995. The company opertes an online job portal Naukari.com, a metrimonial site Jeevansathi.com a real estate classified platform 99acres.com, a job discovery platform Ambitionbox.com and an educational website Shiksha.com. It also holds majority stakes in company Zomato 15.23% and policybazaar 13.3% stakes.
According to reports Infoedge ranked 5th most profitable startups in India.
Head Office : Mumbai
Founded year :2008
Founders: Harsh Jain , Bhavit Sheth
Total funding: $1.165 Billion
Dream11 is an online fantasy sport platform where users can play fantasy cricket , field hockey, Football, kabaddi , and basketball. In April 2019 , Dream 11 becomes first Indian gaming company to become a unicorn.
In year 2014 company reported 1 million registered users , which grew to 45 million in 2018. Investors include Kalaari Capitals , Think Investments multiple Equity and Tencent.
According to reports , Dream11 ranked 6th in the list of top most profitable startups of all time.
Total profit in FY22 : Rs334 Crore
But after the launch of these fantasy sports apps people are more focused on making money with matches then enjoying game.
Head Office: Mumbai
Founded year: 2000
Founders: M.N Srinivasu, Ajay Kaushal , Karthick Ganapathy
Total Funding: $241.4Million
BillDesk is an online payment gateway company provides its customer with an online payment platform that enables transection through banks and websites.
Billdesk also launched first indian cryptocurrency exchange call Coinome.
According to reports, BillDesk ranked 7th in the list of most profitable startups in India.
Total Profit in FY22 : Rs251 Crore
Head Office:Pune
Founded year: 2010
Founders: Amitava Saha, Prashant Jadhav, Sanket Hattimattur, Supam Maheshwari
Total Funding : $741.4Million
FirstCry is an Indian e-commerce company based in Pune.In may 2019, company opened its first shop in srinagar. The company was launched in 2010. Initially focused on baby products retailing. As of 2020, company had 380 stores across India.
In 2016 , Firstcry acquired BabyOye for Rs 362 Crore and now the merged company operates under the name Firstcry.com . The company has acquired Oi Playschool, a Playschool company.
According to reports, FirstCry ranked 8th in the list of Most profitable Startups in India.
Total profit in FY22 : Rs 220 Crore
Head office: San Francisco,US
Founded year : 2011
Founders: Deepak Diwakar , Krishna Depura , Mohit Garg , Nishant Mungali
Total Funding : $281.Million
Mindtickle offers a sale readiness solution for closing the knowledge and skill gaps found in customer-facing teams. Sales teams across the wide range of industries use MIndTickle's award-winning platform to train , coach and align their sale teams to make reps and their managers more effective.
Combining on-demand online training bite-sized mobile updates, gamification, coach and role play with a data-driven approach. MindTickle accelerates time-to-productivity, ensures consistent execution, and helps boost sale performance.
According to reports, Mindtickle Ranked 9th most profitable startup in India.
Total Profit in FY22 : Rs 122.9 Crore
Head Office : Noida
Founded Year : 1995
Founders : Sanjeev Bickhchandani
Total Funding : Rs 1700 Crore

EaseMyTrip is an Indian online travel company founded in 2008 by Nishant Pitti, Raikant Pitti, and Prashant Pitti, Headquartered in New Delhi, The company offers hotel bookings, airline tickets, holiday packages, bus booking, and white-level services. EaseMyTrip has overseas offices in Singapore, Dubai Maldives, and Bangkok.
According to reports, EaseMyTrip Ranked 10th in the list of Most Profitable Startups in India.
Total Profit in FY22 : Rs 72.5 Crore